Young Montanans have a vision for our state's energy future, and it looks pretty different that the vision our largest power company, NorthWestern Energy, is currently working towards. We're pulling towards a future where we double down to address climate change, build a stronger renewable energy economy, and also target some of economic inequities that hold the current status quo in place. We want to see our elected officials, regulators, and energy decision makers act as catalysts to transition Montana to renewable energy. Solar and wind are now cheap energy sources. Battery storage technology is at scale, but time is running low to make the shift we need.
This spring, NorthWestern Energy has been making some pretty bold moves to fight Montana's regulatory system, charge unjust rates, hinder solar development in Montana, and paint an energy future for Montana that prioritizes natural gas over renewables. Let's be equally bold in pulling towards a different energy future for our state.
Here's our plan to start shooting the gap:
At the legislature (April):
You may have heard a little about some of Northwestern Energy's bills this legislative session, especially SB 331, sponsored by Senator Tom Richmond (and if not, check out our What the Helena updates, especially in this one on SB 199 and the precursor to SB 331, this other one about SB 331, and this last one about the PSC's support for SB 331 to get up to speed! There's another good article in the Montana Free Press about the Public Service Commission's vote to support SB 331 against the advice of their staff).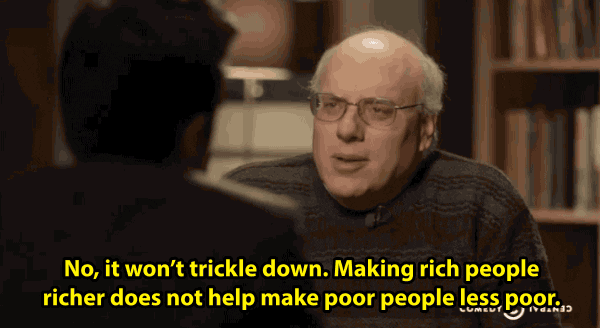 SB 331, a.k.a. The "NorthWestern Energy Blank Check Bill" is a power grab by NorthWestern Energy disguised as a helpful bill that would "save Colstrip." Not only would the bill not save Colstrip, but it would instead allow company executives and shareholders to make a bigger profit off of Colstrip while passing the risk and the bill onto Montana's ratepayers. It would put Montanans on the hook for Colstrip cleanup costs, give NorthWestern Energy a blank check for more investment in Colstrip, and it would override the regulatory system we have in Montana that keeps monopoly utilities like NorthWestern in check. Proponents, including NorthWestern Energy CEO Bob Rowe, are counting on Montanans to not read the fine print.
Action item: Make sure you call on your representatives to stop SB 331 at 444-4800 and call Governor Bullock to make sure he vetoes it!
The Resource Procurement Plan:
(Comment period open until May 5th)
Some of the bills NorthWestern Energy has brought to the legislature recently deal with questions that are already being discussed through normal regulatory processes. Although the legislative session is taking up a lot of bandwidth, it's important to watch what happens on the regulatory front as well. Unfortunately, current Public Service Commissioners whose job it is to regulate utilities like NorthWestern Energy in the public interest have not been reliable in doing so. Until we can elect Public Service Commissioners who are knowledgeable about these issues and acting in good faith, Montanans need to intervene in some of these processes to make sure the outcomes move us towards a renewable energy future.
Every two years, NorthWestern Energy is required to create a 20-year plan for the future to guide decisions about what kinds of power plants to build, what kinds of investments to make, and where they expect to source their energy for the next twenty years. The company recently released their 2019 draft plan and is required to address all public comments in their final plan. Once approved by the PSC, that final plan will guide their Request for Proposals and purchasing decisions.
Read Forward Montana Foundation's response to the procurement plan here.
Previous iterations of NorthWestern Energy's plans intend to invest $1 billion in new natural gas plants. This would lock Montana into decades of new emissions when we need to be getting creative, encouraging renewables, and helping mitigate the climate crisis that threatens our state's vitality. We need to put on the pressure in order to make sure NorthWestern Energy is working towards a renewable energy future, not locking Montanans into a future dominated by natural gas.
Let's not be Meredith Grey, we need to question & comment on NWE's plan. Let's start by sending comments, feedback, and questions to NorthWestern Energy about their current plan. Make it clear that you want NorthWestern Energy to meet the challenge of supplying reliable energy with creativity, foresight, and an emphasis on investment in renewables paired with battery storage. What is the company's plan to address climate change? How will they work alongside the growing movements for shifting to 100% clean energy in Montana? Most Montanans want to see more renewable energy development in Montana, but we need to hold NorthWestern Energy accountable to that vision.
Action item: You can submit a comment here. Consider copying your comment and also sending it along to the Public Service Commission.
The Rate Case:
(Comment period open until May 31st)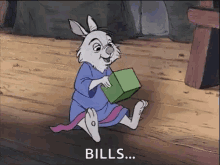 Northwestern Energy filed a rate case with the PSC in September 2018, for the first time in a decade. This is the normal proceeding that regulated utilities go through to update what they charge customers. (For more on the rate case process, check out this summary from our friends at MREA.) In order to stop changes in rates and regulations that would cause us to slide backwards, we need Montanans to add their voices to this process as well.
NorthWestern Energy's proposed rate changes would hurt rooftop solar customers who are putting solar energy into the grid, as well as other aspects of Montana's fledgling solar industry. Check out this article about the impact on rooftop solar, as well as MREA's in-depth analysis of the proposed changes. NorthWestern Energy shouldn't get away with passing on Colstrip cleanup costs to ratepayers rather than their shareholders. The company also needs to set aside community transition funding for Colstrip as the date of closure nears to support the workers and families impacted by the change.
Action item: You can comment on the rate case by sending a comment to the Public Service Commission by May 31st.
---
Caitlin Piserchia is FMF's Conservation Outreach Fellow. Inside the office, she spends her time trying to wrap her head around Montana energy politics and strategizing on how to mitigate climate change/ show up for a just transition to renewable energy in Montana. Outside the office, Caitlin can be found in cold water, once the chance of freezing in said water drops below 10%.